About Ken Kirschner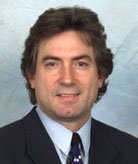 Ken has been in the Financial Services Industry since 1990.
In that time he has worked with hundreds of individuals and groups to find creative solutions to their financial planning needs.
He earned his CLU (Chartered Financial Underwriter) designation in 1997 and is a member of the Vancouver CLU Chapter.
He also earned his CFP© in 1999.
Ken believes continuing education is the way to stay focused and keep abreast of issues affecting the finances of his clients.
Mission
To provide personalized financial advice, service & solutions so that my clients may achieve their individual goals and ensure financial independence and security for themselves and their family.
Services
Your security is too important to not plan for carefully. We can offer you all the services and information that can start you on the road to a financially secure future.
- RRSPs
- Life Insurance
- Disability Insurance
- Investment Funds
- Education Savings Plans
- Annuities
- RRIFs
- Group Health & Dental Plans
- Critical Illness Long Term Care
In addition to offering top-quality products from a variety of different companies, we also offer an informative newsletter. Through the use of our newsletter, you will see and benefit from financial planning opportunities.
- investments planning
- retirement planning
- insurance planning
- employee benefit programs
- business succession planning
- estate planning
- charitable gift planning
At some point in time you will require one or more of the above mentioned programs. The person you select to handle these matters must be capable of acting in a very professional and confidential manner. With my experience and knowledge, I feel I can be that person for you.
Book a meeting
FREE LIFE INSURANCE QUOTE
Enter your date of birth to get started.